Yesterday I got a message on dA asking me the technique I use to make screen print like designs on shirts.  I actually do use a screen printer now but before I had one I used wax paper.  I learned of it from CutOutandKeep.com some years ago.  I did show pictures of my work in Shirts: Gabi Style but I did not talk in detail about what I did in that post. I did talk about it on Coscom and I dug up that post from 2009 to give to the person on dA.  I shall now post it here for posterity as well.
---
I was gonna work on this soon so I just took some pictures as I went. I heard about this method from a craft site I belong to. When I saw the UGLY dmc shirt Hot Topic had I wanted to try this even more. We have a serious lack of good dmc items in the states.
Ok prep yourself for pic spam.
Freezer paper is this waxy paper stuff people used to wrap food in to put it in the freezer and then write on it when they put it in there. It came before ziplock plastic bags. In fact, I told my mom about it and she said "Freezer paper? I haven't heard of that in 30 years!"
I got it at the local Walmart for 5 bucks and change for 150 ft.
It has a waxy side and a paper side.
So what you do is trace out or draw what design you want on the paper side. I was doing the order symbol I got from the artbook. My fiancee was kind enough to vector it for me so I could make it as big as needed and keep clean edges. I put it under the freezer paper and traced it on the paper side.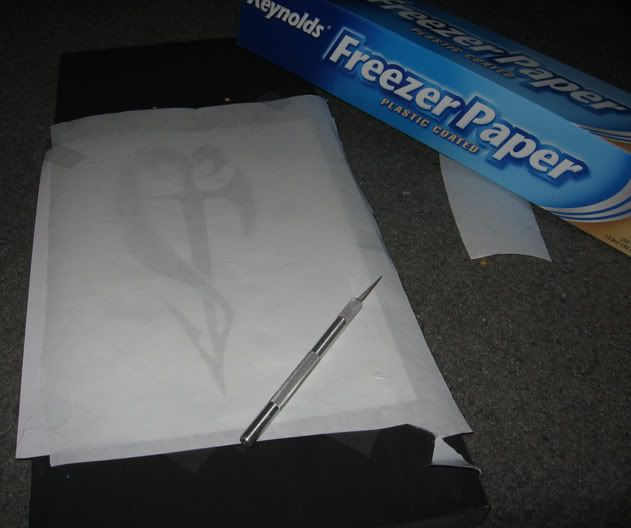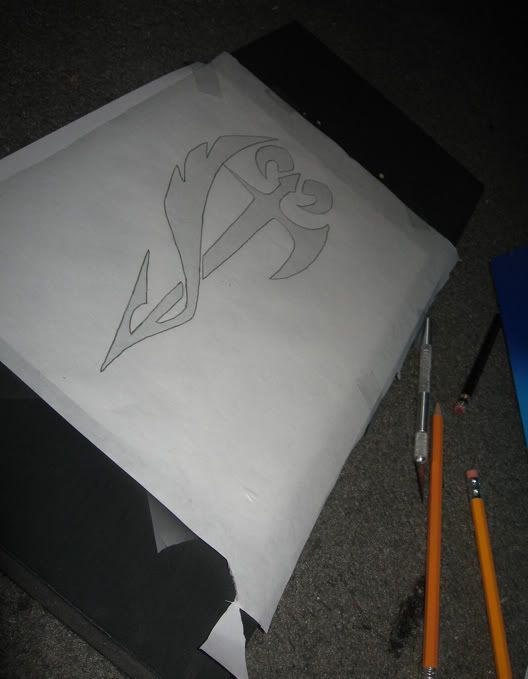 Next you get your exacto knife or scissors and cut it out: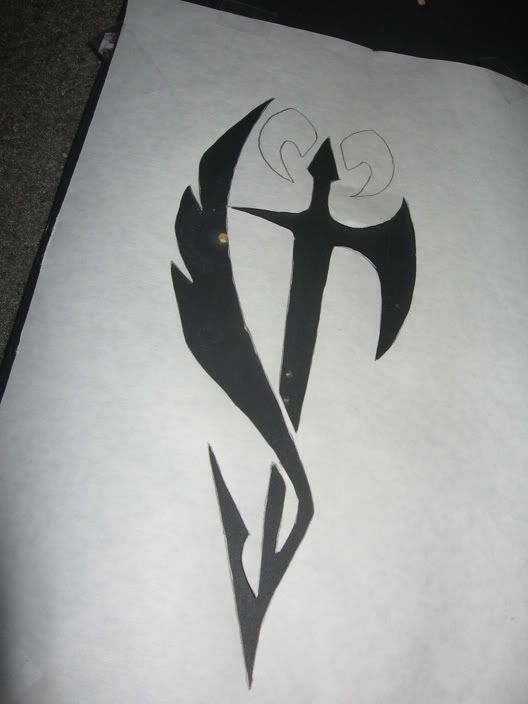 Then you place it where you want on the fabric waxy side down. Iron it on high with no steam. The waxy side will adhere to the fabric lightly. You can hold it in place for 5-7 seconds for good adhesion.
Once that is done… PAINT! I used some regular fabric paint that's like $1.25. You only need a thin coat really. It's up to you on how you want it to look. Just know you do not need it to be thick. Put something non-porous between the back and front of the shirt as you don't want to let paint seep to the back.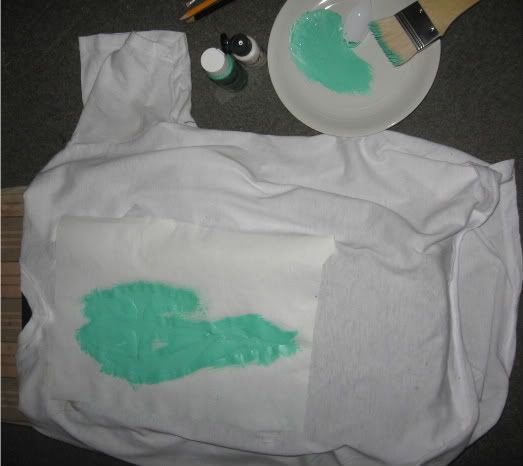 Then we wait for it to dry. I left mine overnight while I slept. In the morning I came back and it was totally dry. So I began to peel it off.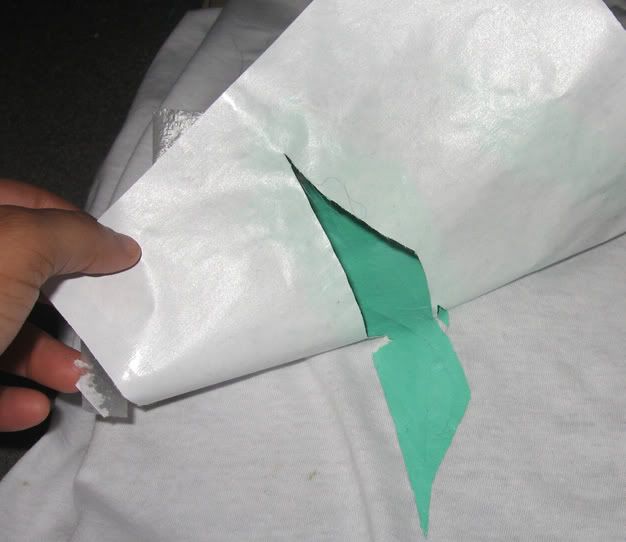 The paper tore right away and left behind a really clean design. I was nicely surprised.

Close up to show how nice the edges are: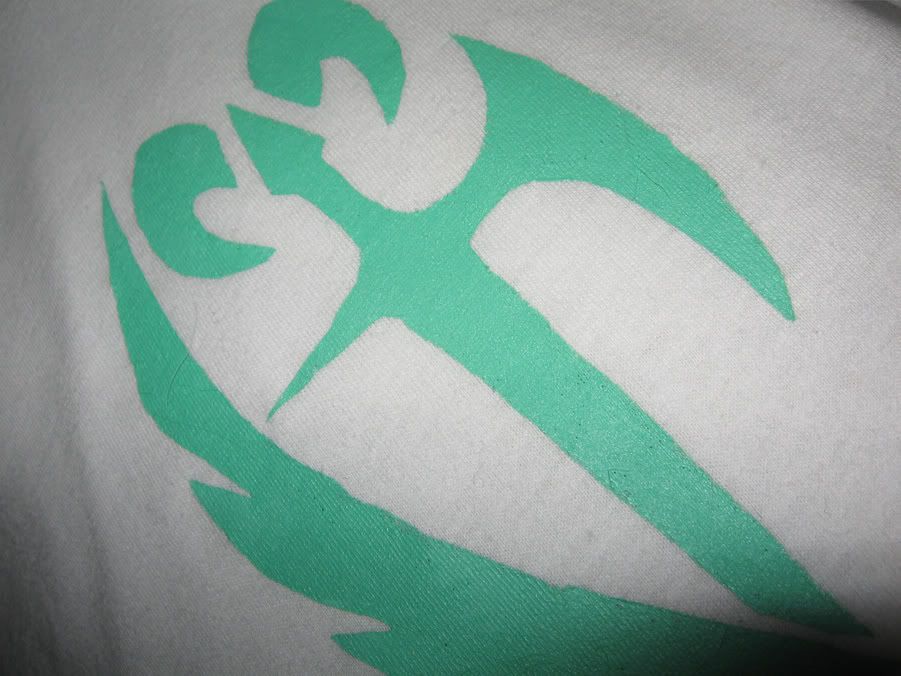 Positives: Easy as all get out! Cheap! You can do any design ever. Quick! Clean edges. Looks like screen print. Won't crack like iron on transfers
Negatives: I don't think you can use the stencil more than once. You tend to tear it taking it off. You'll need to make one for each place you will be painting.
Ps. Keep the stuff you cut. If you iron it down you can paint around it and create a negative type image so that where the freezer paper is will stay unpainted when you peel it off.