So a long while back I had finished my gold vest and I was going to work on a red one. But I didn't know which side to use. I put up a bulletin to help choose and dull side won by a couple votes. Shiny might have looked crappy in pictures
Finally took pictures of the finished thing.
Fully lined and faced of course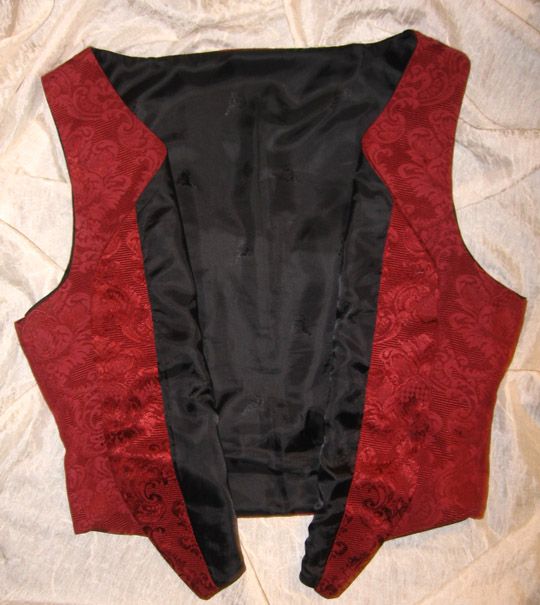 And modeled….
The button:

They were looped buttons but I wanted them flush with the fabric. Took at dremel to the back and cut the loop off.
Thank for your vote if you voted. It helped me get it done all the sooner so I could work on more stuff. If I do more the striped gold fabric at the top left.