A few months ago I talked about letting my hair be itself.
Well I stopped relaxing it to see what it would do. I had a very vague memory of my hair being wavy as a child right before my mother started relaxing it.
Looks like that memory rang true. It's WAVY!
Peter was playing with it today and I thought some pictures were in order.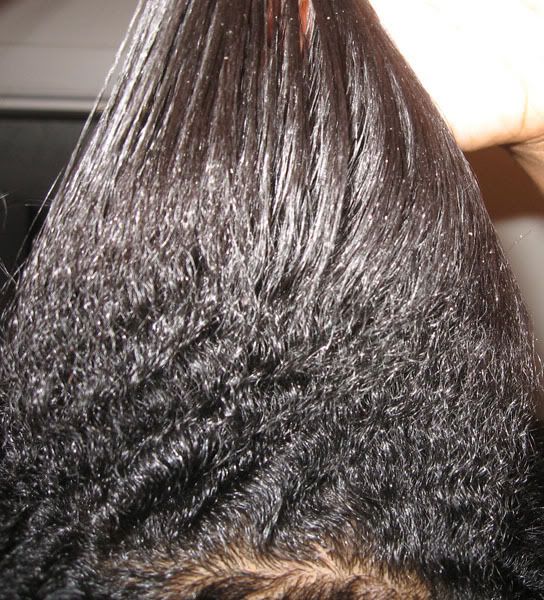 The straight stuff is relaxed hair. The wavy stuff is new hair. Though I am thrilled I lasted this long on leaving it alone, it is getting on my nerves. Now pulling it back into a ponytail makes the front look like ass. Oh and forget having bangs, the waviness causes them to poof like it's the 80s 😀
It's at that inbetween stage. Plus once all wavy, what the hell am I going to do with it?