I think I must be going through my early 20's late cause I've been doing new, strange, and occasionally odd things.
Last weekend I was digging though the clean clothing for something black. I found my cowl neck tank and a red scarf.  Well it also just happened one of my favorite driving gloves showed up next to my bike chain bracelet.
Long story short I passed by the mirror and realized I looked like I belonged in a fighting game.  I had to take a pic.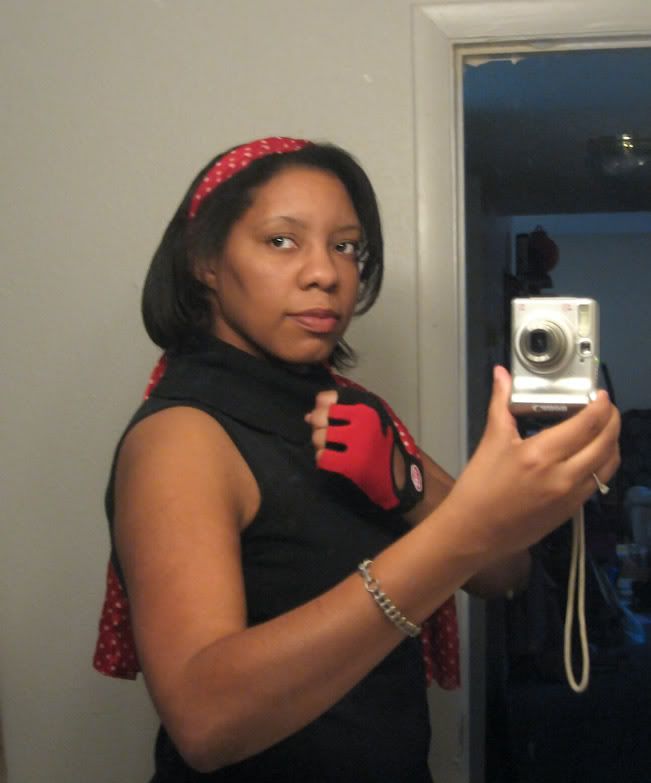 This Friday I popped in Peter's red contacts he bought but never touched. Well, I popped in the left one. The right eye was all NO!  So that one had to come out.


But I am glad I seem to tolerate them just fine. I would like some nice natural dark green ones so it would suck if I couldn't wear them at all.
——————————
Also managed to break my cell phone and finished the vest that everyone voted on in this pic.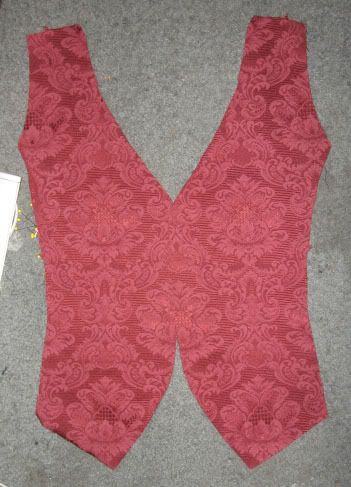 Dull side won remember?  I'll have pictures of the finished one being worn at some point.