I should be working on a last minute Megacon cosplay but I have been distracted by this: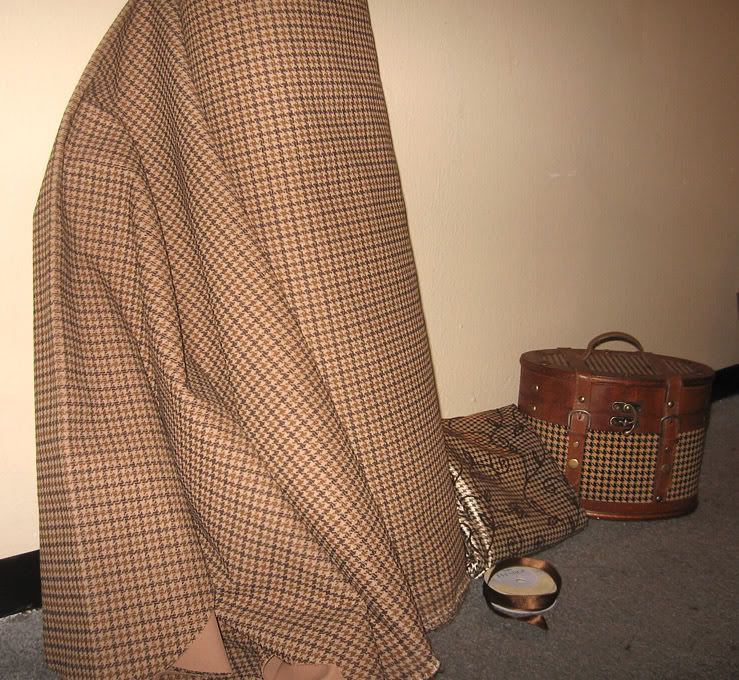 I got that brown houndstooth fabric a couple years ago at discount with the idea to make various suit pieces out of it. I got as far as an office dress and had all of this left over.  Some 9 yards…
Oh and check out that liner fabric next to it.  I can't believe it's in the same scale houndstooth pattern, in brown, and with velvet brown vines scrolling up it.  WTH, I cannot believe it was in the red tag section a couple weekends back. I digress…
Then the JoAnne Fabric was closing and I got this sweet coat pattern for .25 cents:
I'm doing the one shown by the blue variant but with cuffs.
Best part is I'll have 5 yards left over after the coat to mess around with for steampunk.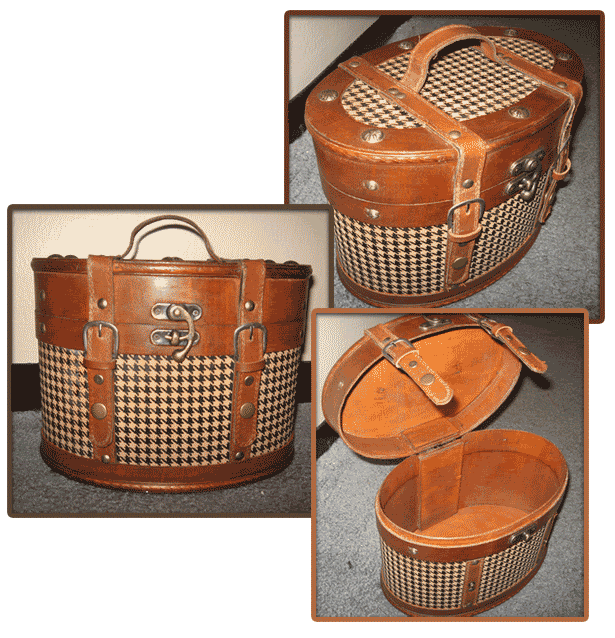 More le Awesome.  Wood train case with leather trim and brass studs found at my fave decore store for $14.  I am going to use it for steam punk purposes.
Also: Lunar eclipse last Wednesday.