Buck and Emily are proud new parents to their new baby girl, Ellie Athena. Buck is a video game addict. They did their baby's room with Mario and Peach on the walls. When I heard Emily was ok with that I thought to myself I have to make them shroom pillows. OMG it would be epic.
The red one is to make sure Ellie grows up nice and big. The green one is the extra life I'm sure her parents will need after the lack of sleep.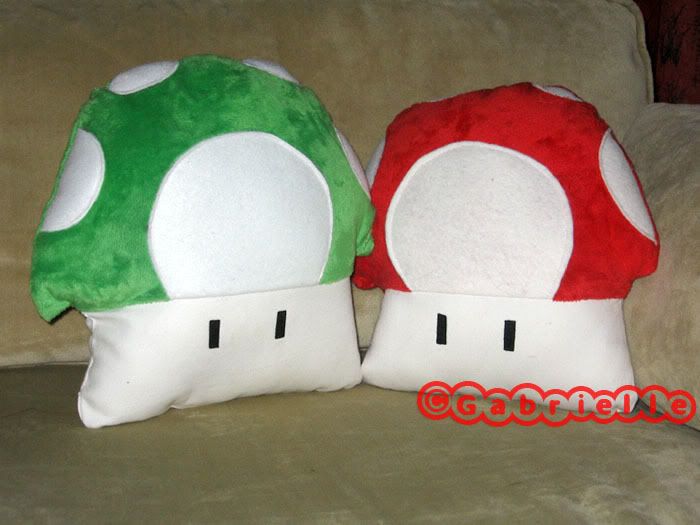 For scale:

Top: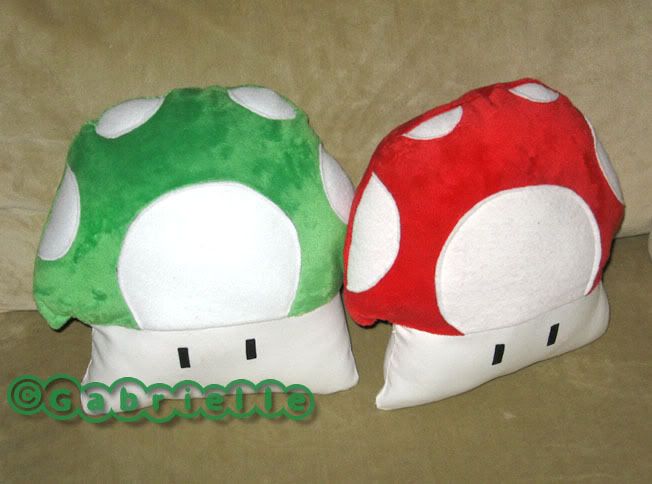 Making of: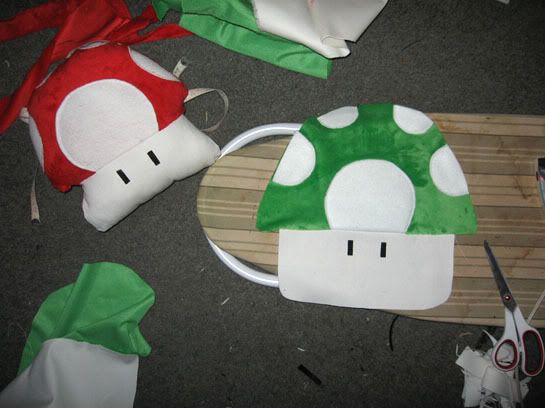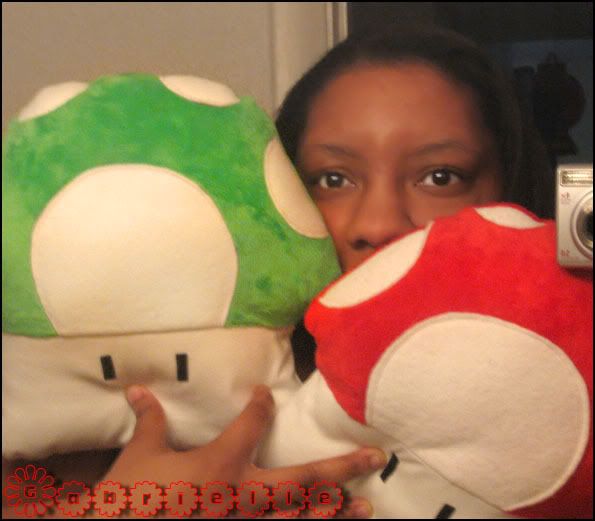 It's not myspace without the ubiquitous self pic in the mirror. Oh noes they've got me.