Last week I finished up a baby quilt for my new 5 wk old nephew.  I had a bit of scrap fabric left so I made a baby sized star pillow for him to play with (ie drool on). I think every child should have something lovingly handmade by a relative. They can look at it in later years and have physical proof someone cares and will look after them. You don't know how important it is until there is a lack of that feeling.
Time to pack it up and send it off.
I always hope stuff like this is well loved by the owner and maybe it might last long enough for them to show or give to their children.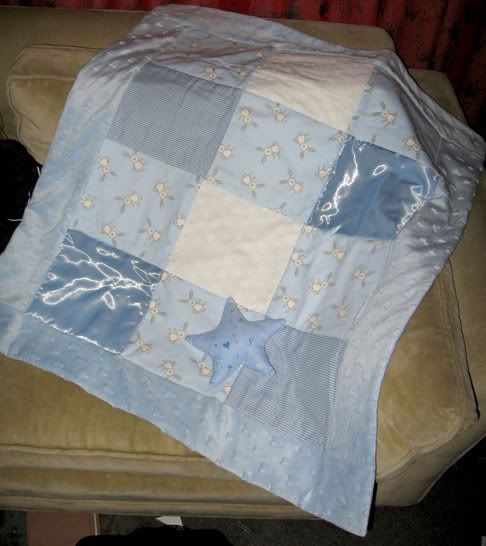 The border is so fuzzy, I must have one now too…which is highly possible cause…
Look at this good fortune!!!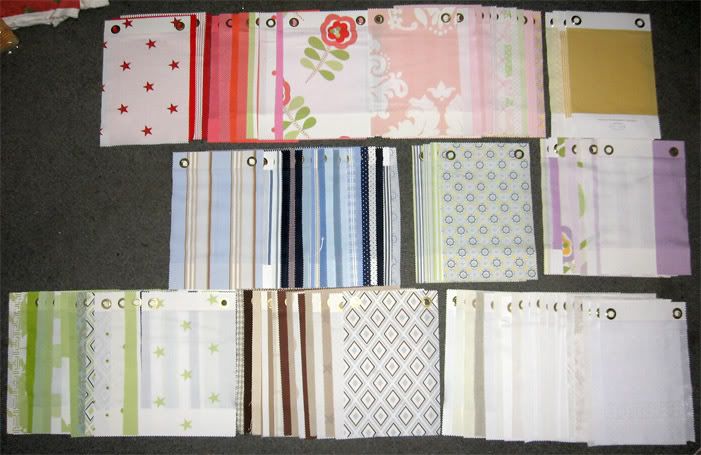 I showed the quilt to my boss and that day he was throwing away two perfectly new rings of  these fabric samples. I was "WTF, you just saw me make a quilt and you are tossing this? Gimme!"
He said I could have them. I scrambled home and went through them and they are fabulous! White pique, chocolate damask, navy diamond twill, pink matelasse, lime pima cotton. 220 color coordinated swatches in all.  I'm so excited about them I can hardly design the quilts they will become.
Lastly, a couple days before this windfall of fabric my manager came in with this for me. There were other fabrics but this one you have to see.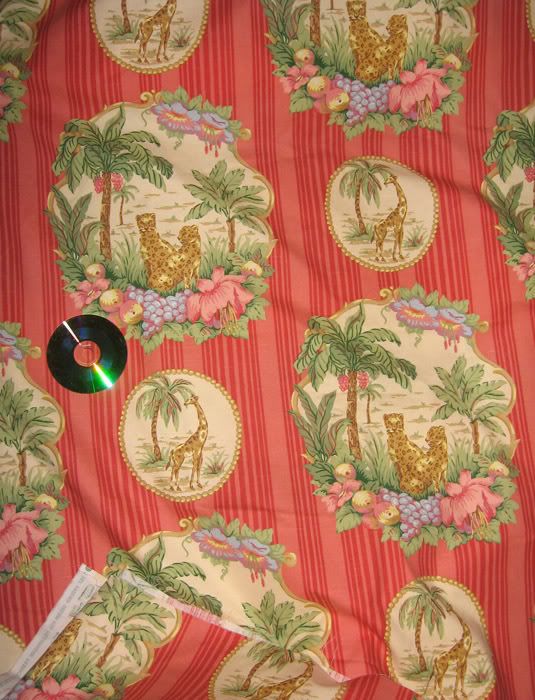 Isn't it ugly?! After having it for a couple days I realized it has a certain charm to it. Too bad I would make a terrible lolita, cause I would totally make a sophisticated loli out of it.
Anyone have ideas on what it could be?