I was up to visit for my 10 yr reunion (of which I am still trying to locate the memory card) and my Mom's birthday was a couple weeks prior.
I couldn't figure out what to get her until I remembered a couple months ago she had mentioned she wanted me to make her something. No reason, she just said it. What better time to make it then for a birthday. She is the one who taught me to sew afterall. I love my mum, she is such a powerhouse and so smart. What a lovely woman she is.
A few years ago I made myself a kimono and showed it to her. She liked it so much I decided to make one for her then, but I never came across the right fabric. Then the fall palate of colors came out at Joann Fabrics and I saw this.
I present to you, the world premier of my parents on teh intarwebs.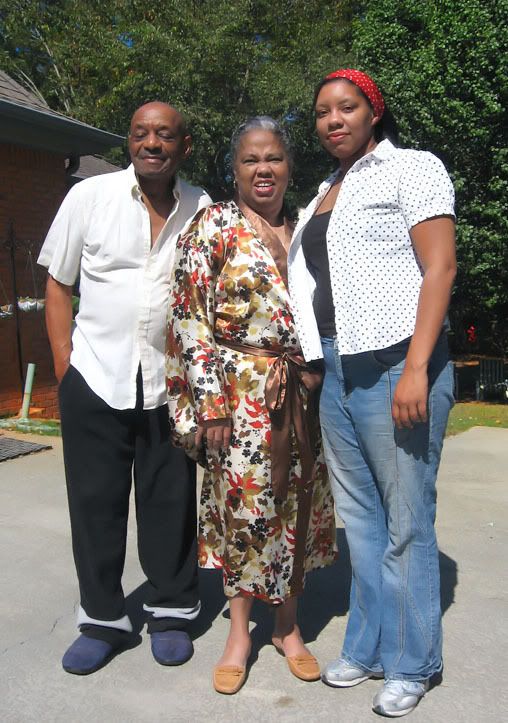 Here is my dad as well. It would be a crime not to say what a gentle man he is. I do mean a man who is gentle. He didn't grow up in the most loving of households yet he turned out to be the most loving of fathers. Suck on that psychoanalyst.
The house is happier when he laughs, it really is.
So there they are. The people who made me, raised me, and love me.  No one will ever be their equal. How did I ever end up so stable and blessed?