For my Victorian costume I had to pick up some buttons. Well after the ordeal with finding suitable black fabric that was dressy but not shiny I was fully prepared to spend a little time on it. Well I came round the corner and these buttons were all "Hi Gabi, we heard you were looking for us. And look we come in a pack!"
So I glanced at the rest of the aisle, shrugged and picked them up. I only used 2 of them initially cause of the rush. I'll use more later. But look at them, aren't they just lovely and cute? I can't get over the old design.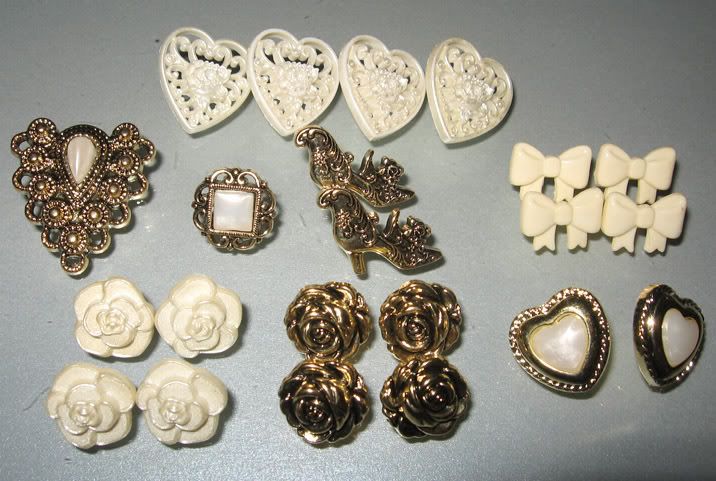 Had a little fun with these: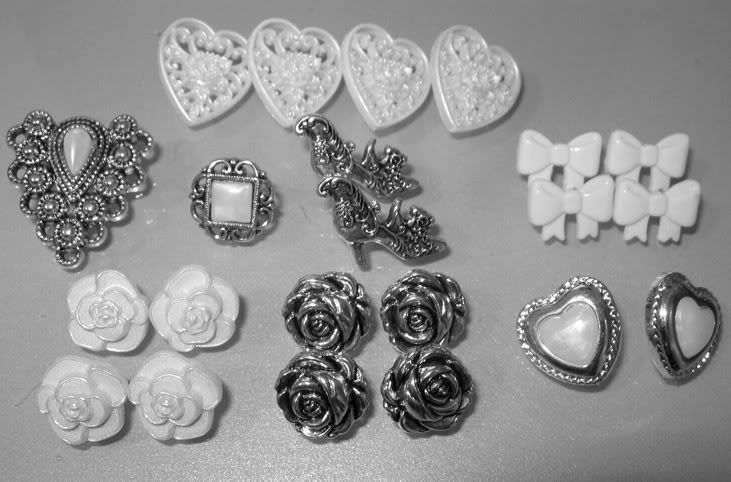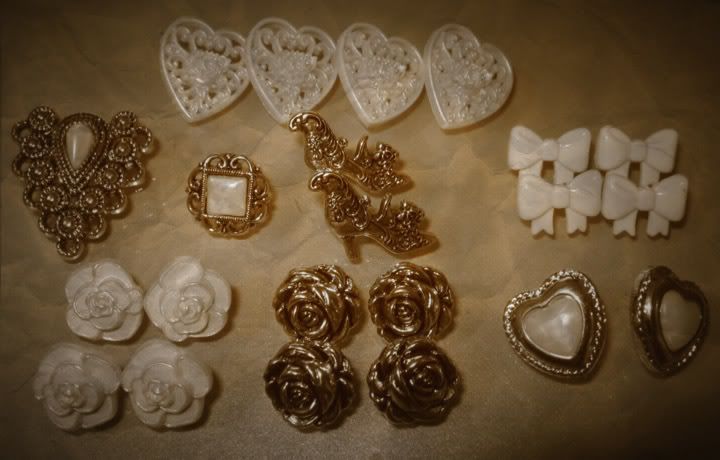 Oh and going with the tiny theme, I just got these earrings a couple weeks ago. They are Hemione's Yule Ball earrings. I just love little props like this that don't say HARRY POTTER when you wear them.