This week has gone by pretty quick. I know with surety now that is where lifetimes go when you aren't looking.
I bought a few yards of felt for an idea I had last year. This is what it was turned in to:



I am standing on my chair trying to get both in the shot but even the the camera hit the celing I couldn't quite get all of both. Wing on the left still has some finishing cuts to do.  When I am done I will mount them and put them against a backdrop for cosplayers to take pictures in front of.  Still trying to decide what color BG, black, clouds, another color? I'll take suggestions.
I hope they enjoy it.
While work has been kicking my brown butt Peter has been off at Disneyworld. I wonder if he's going to want to go now when I want to. Doubtful. He's been there double the number of times I have and it probably won't find it interesting the same way I would. But that's probably my jealousy talking.
Anywho, he did come home with something neeto. If you knew of my pre-teen years I used to have a wild crush on Link from the Legend of Zelda. Look at this: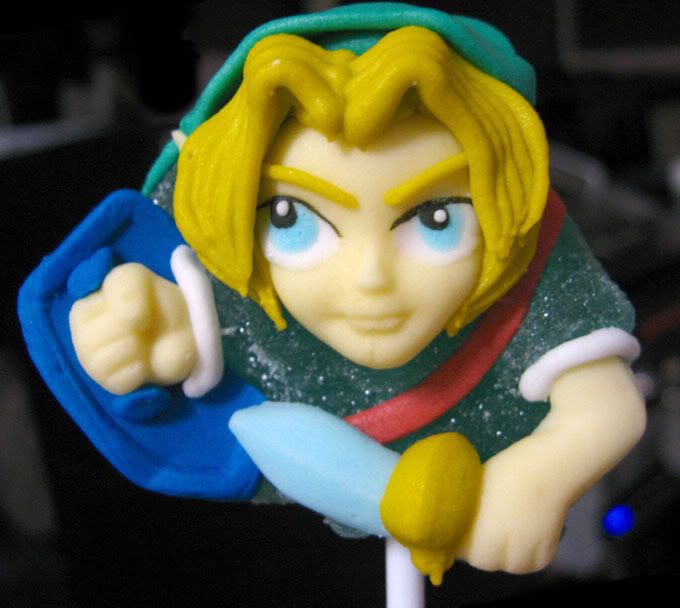 It's CANDY! Look how much detail there is. A candy sword and shield. Even hair strands. Then I ate his sugary tunic