Today I finally got some gardening done. Looking pretty spiffy out there. With the tree in full summer leaf it's hard to get anything but morning sun on the plants. So I chose some shade varieties that will help with that.
Peter has been getting really gutsy in the kitchen lately. Couple of days ago he made himself lunch that wasn't in a can. Then today he made up a delicious chicken garden salad. It was seriously tasty. Then he made brownies.  I am a damn lucky woman. Hidden skills for the win.
The salad in question: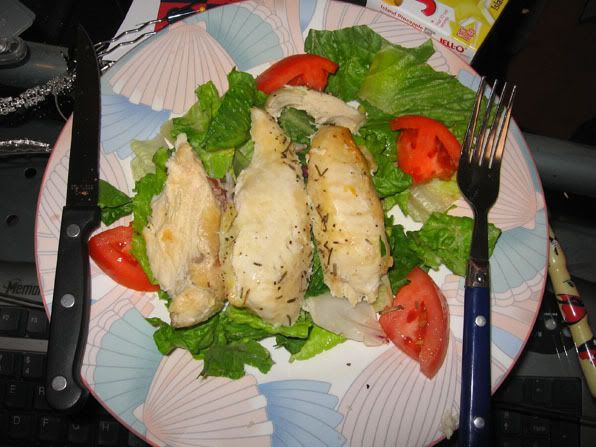 I bought a container of strawberries. One of them was a mutant monster. Usually you can eat them in one bite.  This one had 4 bites to eat it all. I had a bite and gave the rest to Peter to enjoy. It was terribly sweet and tasty.