This weekend was productive. But there were celestial happenings after dark that were rather cool. Peter called me outside for this:
(click for larger)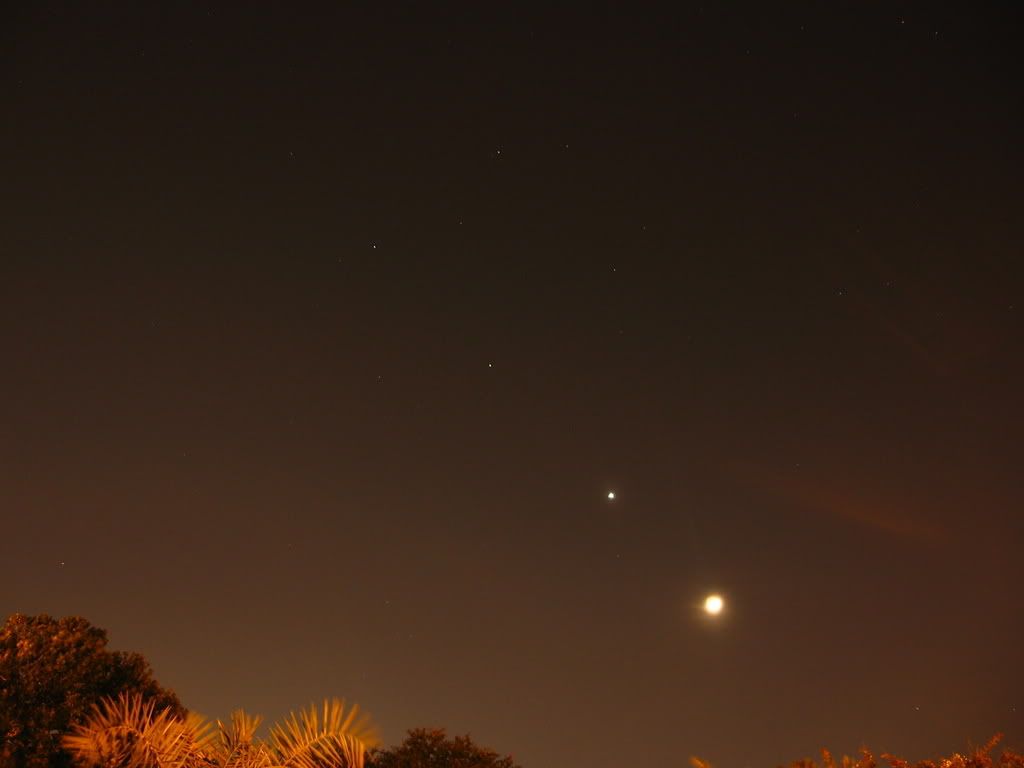 Took this one with a higher ISO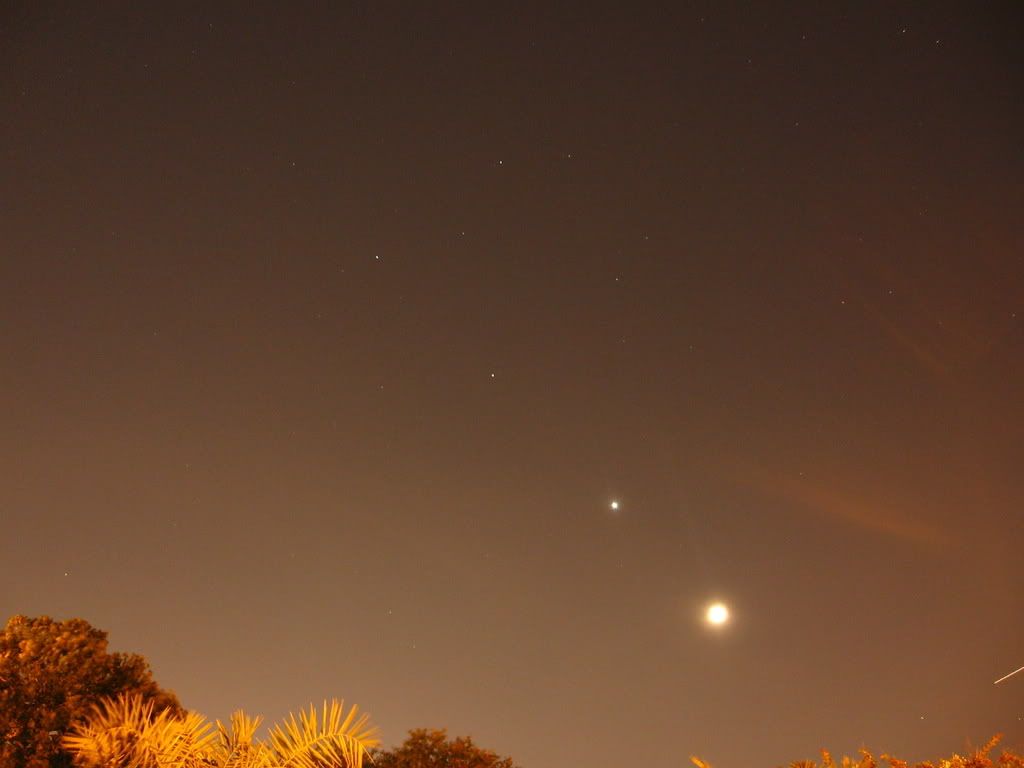 It was the age of Aquarius outside. "The Moon was in the second house and Jupiter aligned with Mars" and all that…
That's 5 stars lined up with the moon. I think the brightest star might actually be Venus.
On the non interesting news I got a new vacuum and while I was out buying it I ran into a fellow cosplayer. That was funny and odd.
I also remembered an excellent idea I had for AFO cosplayers last year. I am SO implementing it this year. People will love it. As for what it is, that is a secret. Don't want anyone robbing my idea.
Also, I joined Cosspace a few days ago. I love it. It is so much more social than Cosplay.com. There is an endless amount of things to do. A more extensive profile, fourms, arcade, chat, groups, blogs, quizzes, polls, gallery, ect.