In my head, in the place that houses the code there is a creative road block.  I have created  3 complete layout updates for my old webpage on geocities. I think I have 3 other incomplete themes I never finished. I haven't used ONE of them. Every time I create one I finish it and think "it's not good enough."
I remember the last update I did before the yellow theme it has now. I remember knowing what I wanted down to the T. I drew it out, picked out my images to edit, and it kicked ass.
Now I come up with a theme, begin to execute it and stop midway because it's just not going how I want.  In photoshop I have an image with a lemon, curlycues, and a doily just sitting uninspired. It's so frustrating that nothing is speaking to me to tell me how it should look.
I think it may be the result of having too many options. Instead of telling me what I should do, my brain is telling me what I could do. The HTML and photoshop muse is doing overtime perhaps.
Click for larger version:
This is the maiko layout I made nearly 2 years ago:
Coral version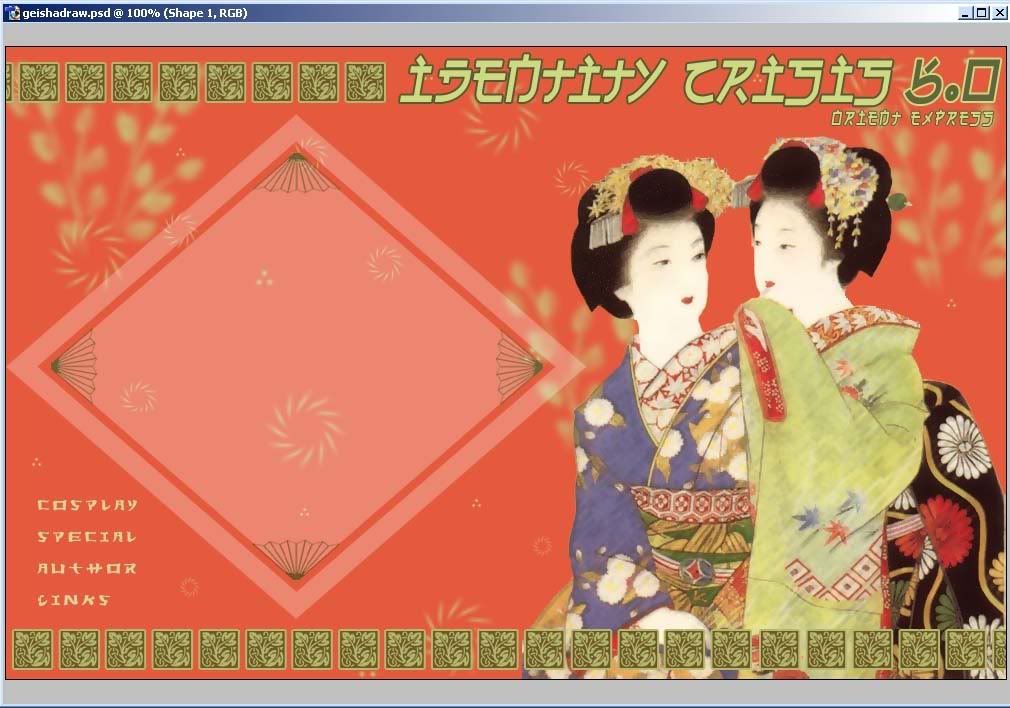 Purple version

This is the yellow layout from last year:

Matching splashpage:

Anyone have some advice on how to stop this HTML block?