So yesterday I went to Walmart to hunt down the elusive 2 tank tops that make up the Battlestar Galactica undershirt. I had been looking for a couple weeks but I had some time so I went looking again.  Tried on some, found a couple that worked and got them.  After getting them they were decent but not perfect. So we took them back.
The SO and I decided we needed to shop for them together to make a final decision on what looked best. He's was right. He found the undershirt and I spotted the over shirt.  Then it was picture time.
The obligatory: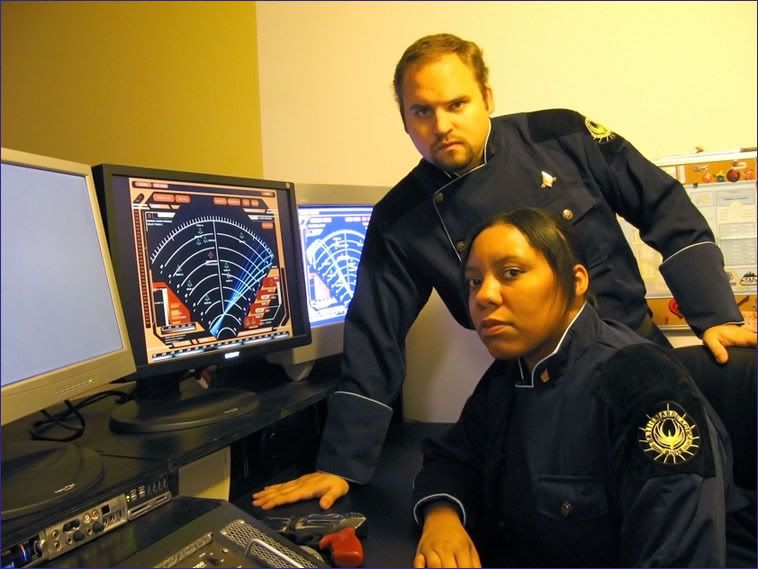 Listening to skin jobs talk about their "plan"

A calm moment to reflect on how hot insert character here is
or
Thinking how nice it would be to smack Tigh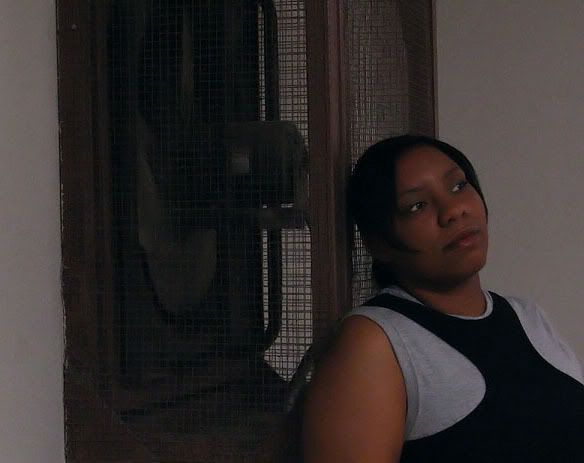 Hmm, I guess it was that 2nd thing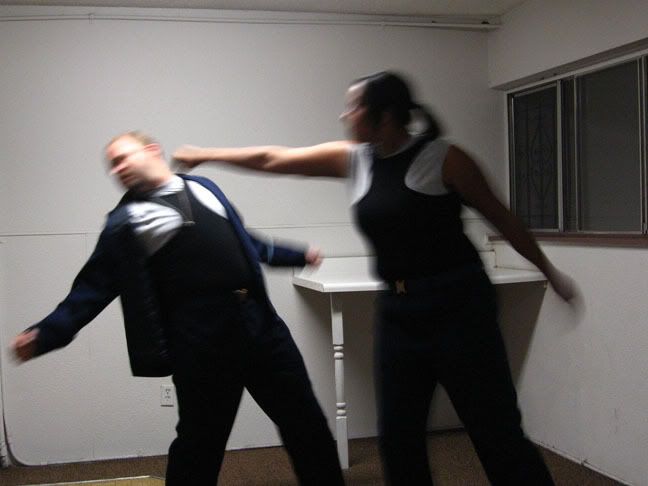 Time to buck authority and get away with it
My apologies for how grainy these are. I had to turn up the ISO to 800 cause it was so dark in there.